Creative Hitz WP380 Lightweight On-ear Bluetooth® Headset with NFC
OVERVIEW
Simple, Ultra Wireless Performance
Connecting your Bluetooth-enabled devices has never been easier with the Creative Hitz WP380. With Near Field Communication (NFC) one-touch Bluetooth® 3.0 technology, you can pair your music devices effortlessly. With built-in high-definition aptX and AAC audio codecs, you can enjoy your music wirelessly without losing the audio quality and with low latency.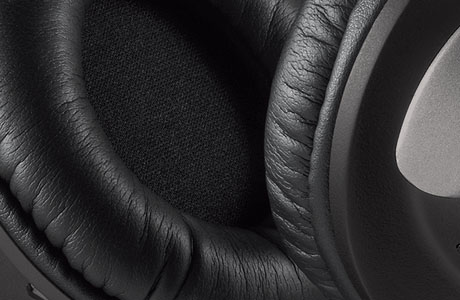 Solid Audio Performance
Powered by 34mm Neodymium drivers, it delivers a dynamic performance, ideal for grooving to the beat of the latest dance tracks.
High-definition Playback Quality Without the Wires
Creative Hitz WP380 employs high-definition aptX® and AAC audio codecs to ensure that you enjoy superior wireless audio quality and low latency.
Crisp Conversations
The built-in speech microphone with ClearSpeech™ Engine actively suppresses external noises and digitally enhances speech clarity so that your conversations are loud and clear.
Moreover, it is HD Voice-ready, which means it is capable of transmitting a broader spectrum of the human voice, making conversations more natural and life-like. To take full advantage of HD Voice, both parties must converse on HD Voice-capable smartphones, and be connected to mobile networks supporting HD Voice. For more information on supported HD Voice services and smartphones, refer to your local service provider.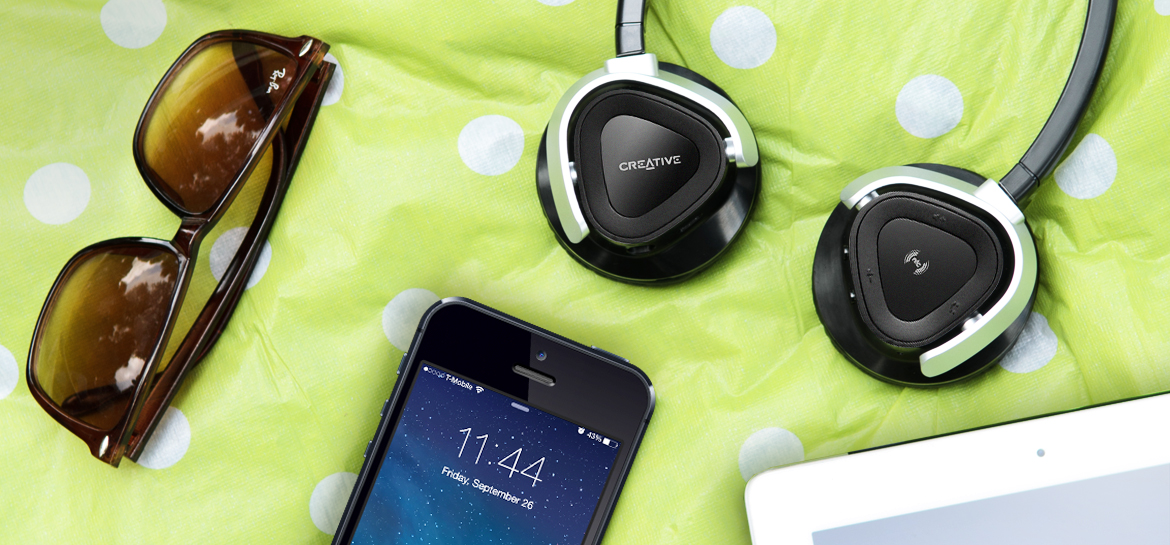 Effortless Pairing
Integrated with Near Field Communication (NFC), you can wirelessly connect to compatible smartphones or tablets easily simply by tapping your smart device on the headset.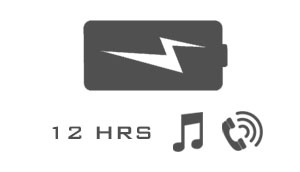 12 Hours of Playback
Enjoy up to 12 hours of playback and talk time with a single charge.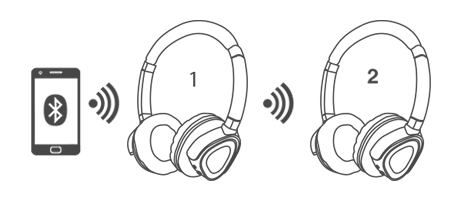 One Source, Two Headsets
Hitz WP380 features Creative ShareMe™, which allows you to share your music wirelessly with your buddy or loved one using another Creative ShareMe-enabled wireless headset such as the Aurvana Platinum and Aurvana Gold.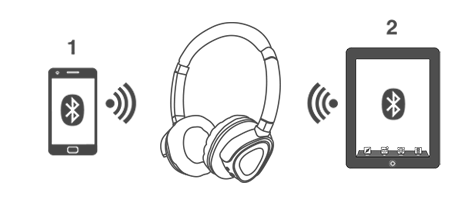 Two Sources, One Headset
Creative Multipoint allows you to pair two separate devices to the headset at the same time. This means that you can easily switch your music source between these two Bluetooth stereo devices.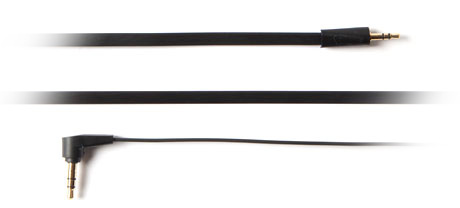 Choose the Way You Want to Listen
The headset come with a detachable, high-purity flat tangle-free audio cable so that you can also enjoy your music the good old-fashioned way, without needing to pair your devices.
Note: When the audio stereo cable is connected to the headset, the headset will operate in the "passive mode" - the headset's call functions, music playback and volume controls will be disabled.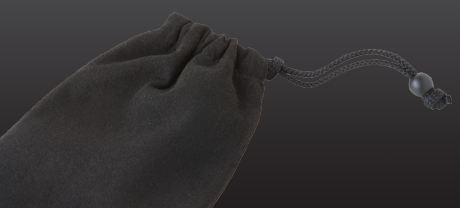 Portable Convenience
To make travelling a breeze, we have included a soft travel pouch for added convenience.
---